The Adventures of Sea Odyssey began when we picked up our Sea Odyssey, a Saba 50 by Fountaine Pajot, in La Rochelle, France, on June 5, 2018.
Was it all worth it?  Are we meeting the people of the world?  Are we in fact living more meaningfully and appreciating our opportunity of life?  Do we like living a life of a little uncertainty?
…
We are about to find out.
Our Sail Plan
(subject to change 🤣)
We made it!  We actually sailed our asses to Turkey!  Truly an accomplishment… 
Here we will stay for some time.  We have things to see, people to meet, and work to do.  
We are going to sail to Istanbul. Like wow! Sometime in April – May we will begin our fast track journey to Istanbul, where we will likely stay for about two months. Then we will slowly trickle back down to Finike, Turkey, for the winter. This is the plan anyway. We'll see…
Atm, coronavirus.  So we are isolating in a trailer and traveling the US.  We started off in the Mohave Desert, California, currently in the Zion Park, Utah area, and heading north to Wyoming possibly as it gets warmer.  Wishing everyone well and sending luv and hugs your way…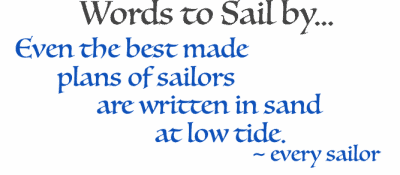 Are we lucky? Yes. Thankfully, we have been given only soft lessons that only increase our chances of making the right decision for the next time. Here is a list of everything we got away with. The real question is... can we run out of luck?
It's time we get out of this comfortable box. We need to change and embrace our new life of foods. Introducing "What's in the Fridge?" All the coolest bits and pieces we find as we experience the life of food from around the world.
We understood we needed to stop reacting to comfortable patterns and trained behaviors. We needed to create an avenue of acceptance and enjoy the journey of change. As promised, we'd like you all to meet our very first weirdo, a chirimoya. It wasn't without reservations, I confess.